OSP '99
Oregon Star Party, Ochoco Mountains of central Oregon, Sept 9-11, 1999
Mel Bartels
OSP '99 was a menagerie of very dark transparent cold nights interspersed with a wide variety of speakers. The 600 attendees were comfortably scatteredrs. The 600 attendees were comfortably scattered over a wide area. As usual, I set up camp at the periphery of the main field.
Personal highlights of OSP '99 included the California Nebula through my 20 inch - I was totally amazed by the detail covering field after field through my low power eyepiece; Saturn the first morning - rock steady at 750x and interesting at 1500x; and Steven O'Meara's featured talk - motivating me to continue my personal visual observations of difficult objects.
The Telescope Walkabout was well attended and we visited several interesting telescopes.
Here are some graphics of OSP '99, with links to other OSP '99 webpages following:
Our campsite at sunrise ~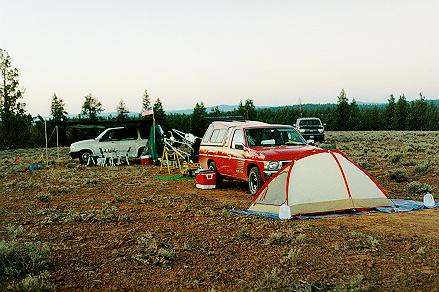 Our telescopes at sunrise ~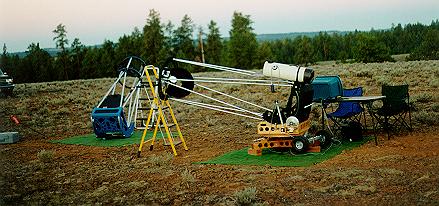 A snapshot of Saturn by Barbara Bajec through my 20 inch ~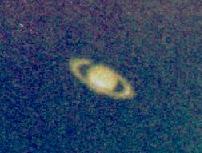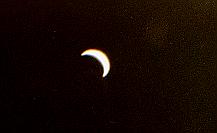 And a quick shot of Venus by Barbara Bajec at sunrise ~
Telescopes featured in the Walk About ( these four pictures credited to Richard Berry) ~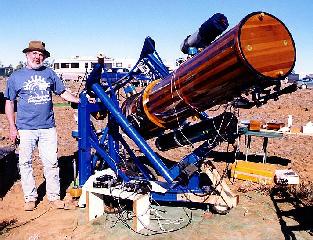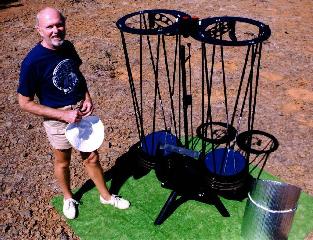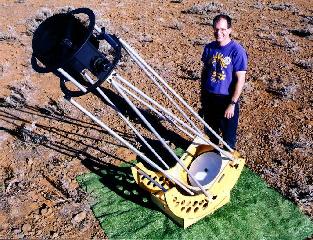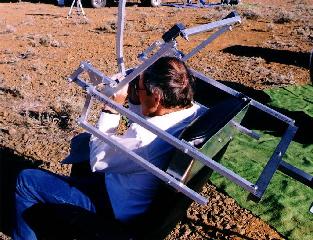 More OSP '99 sites:
http://www.teleport.com/~glabelle
http://www.easystreet.com/~daves/osp99.html
~~~ end of document ~~~